More info

Contact Information

T             +31 (0) 20 521 9375
E             info@blackswancapital.eu
W           www.blackswancapital.eu

Contact Persons

David Bellingham and Edward Mainwaring-Burton

Services

Black Swan Capital is an award-winning independent investment advisory firm dedicated to delivering investment advice for the specific and unique needs of internationals.

Our service is independent - our investment license is as an independent investment adviser. This means we look at the options across the market to determine what is best for you. Importantly it also means we have no affiliation with any fund or investment institution and will not accept commissions from any firm. Our commitment is to our clients. You will never be asked to lock into long term investment structures or be saddled with potential exit fees. Our clients call our service a breath of fresh air and the solution they wish they had years ago.

Based in Amsterdam, we work with clients all over the EU, whether they are simply looking for some guidance towards their financial goals or they have complex questions about investing because of their background, nationality or US and other global tax liabilities.

We always have highly qualified consultants available for an introductory video call (free-of-charge and with no obligation) to see how we could add value to your situation.

Contact us to see how we could help you towards your goals.

Google Reviews

If you would like to see how existing clients have perceived our services, feel free to check our (5 star) Google reviews.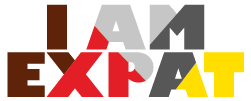 More info

Info

E             info@iamexpat.nl
W           www.iamexpat.nl
W           www.iamexpatfair.nl

Organization

Founded and run by expats, IamExpat is an English-language online media platform providing up-to-date information, news, job listings, housing services and lifestyle tips for internationals in the Netherlands since 2009. IamExpat also organises the annual IamExpat Fair in Amsterdam and The Hague; a truly international one-day event designed to connect and support the expat community in the Netherlands.

More info

Info

T             +31 (0)23-3030110
E             info@inexpatfin.nl
W           www.inexpatfin.nl

Organization

Are you trying to make sense of the financial landscape in the Netherlands? Personal finance, in general, isn't like taking a walk in the park, right? Especially since most of the information is only available in Dutch. So, why not make life easier and let us take care of your finances?

At Independent Expat Finance, we're experts in giving expats financial peace of mind. We take care of everything you need during your stay in the Netherlands: your banking, your insurance, your utilities, your mortgage, and even your consumer loans. But don't just believe us on our word, have a look at what one of our clients had to say:

"Independent Expat Finance has been an incredible ally in the whirlwind of my move: not only did they introduce me to the best relocation agent I could imagine, they also helped me get my BSN sorted out in my first week in Amsterdam, as well as opening a bank account with every documentation and access in English! And as if it wasn't already pure magic, they then proceeded to help me set up all the rest of my amenities (water, electricity, gas and even Internet) and guide me through choosing health care, home, and legal insurance. I can't thank Independent Expat Finance enough and I will for sure use their services again when the time comes for me to settle down and invest in property!"

Imagine how you'd feel knowing that all is taken care of for you. If you haven't moved to the Netherlands yet, we can set up a free Skype call to discuss your needs. If you're already here, feel free to stop by our office, or let us come to you. Just contact us at +31 (0)23-3030110 or info@inexpatfin.nl.

Offices

Location Haarlem
Dreef 48
2012 HS Haarlem
The Netherlands

Location The Hague
Prinses Beatrixlaan 582
2595 BM Den Haag
The Netherlands

Location Rotterdam
Beursplein 37
3011 AA Rotterdam
The Netherlands

More info

Info

T             +31 (0) 50 367 7197
E             karen.prowse@iwcn.nl
W           www.iwcn.nl

Organization

The International Welcome Center North (IWCN) is a one-stop shop for international people living in Groningen, Friesland and Drenthe.

We offer services in three areas:  government formalities (residence permits and municipal registration); information (practical information and referrals to reliable service providers); and events (a chance to start building a social and/or business network during events).

All of this happens at one location, and we are open five days per week from 10:00 to 17:00.

Office

Gedempte Zuiderdiep 98
9711 HL Groningen
The Netherlands

More info

Contact Information

T             +31 (0) 20 210 3737
E             info@maguiretl.nl
W           www.maguiretl.nl

Contact Persons

Mr Erik Jan Peffer and Mr Patrice van Oostaijen

Info

You want a tax advisor who is knowledgeable, creative and dares to stick his neck out for you. And who provides his advise in brief and clear words, without you having to wait for it.

At Maguire in Amsterdam, a compact team of 9 smart professionals works together in fiscal, legal and accountancy services. In that way, your position is viewed from all angles and truly optimal results can be realized.

Moreover, we are independent and therefore enjoy sailing close to the wind without a large organization limiting us. We love pragmatic solutions but are just as experienced in conducting tax proceedings.

Maguire's tax lawyers are members of the Dutch Association of Tax Advisers and participate in its excellent Permanent Education Program. And above all, we are interested in people and their stories.

Our clients are both enterprises and individuals, both employers and employees. Next to our general practice we are specialized in expats, sports, creative/tech companies, and pilots.

We believe in longlasting relationships and look forward to welcoming you in the Maguire-family!